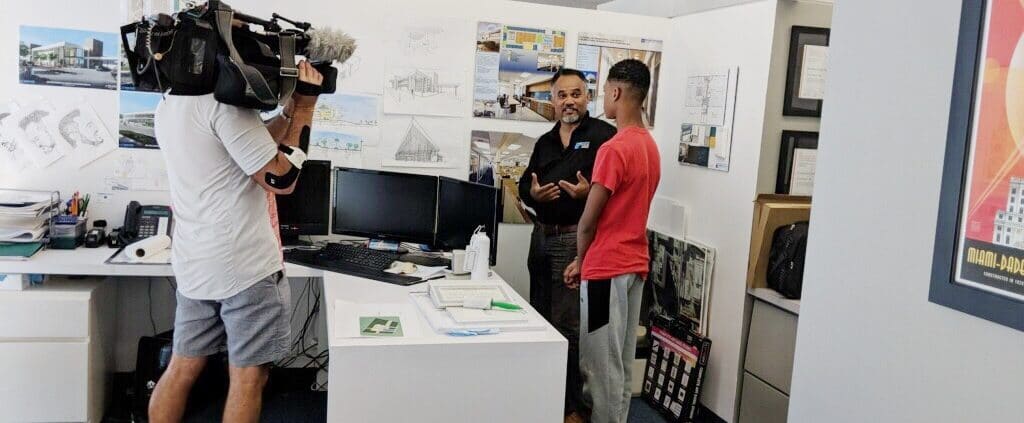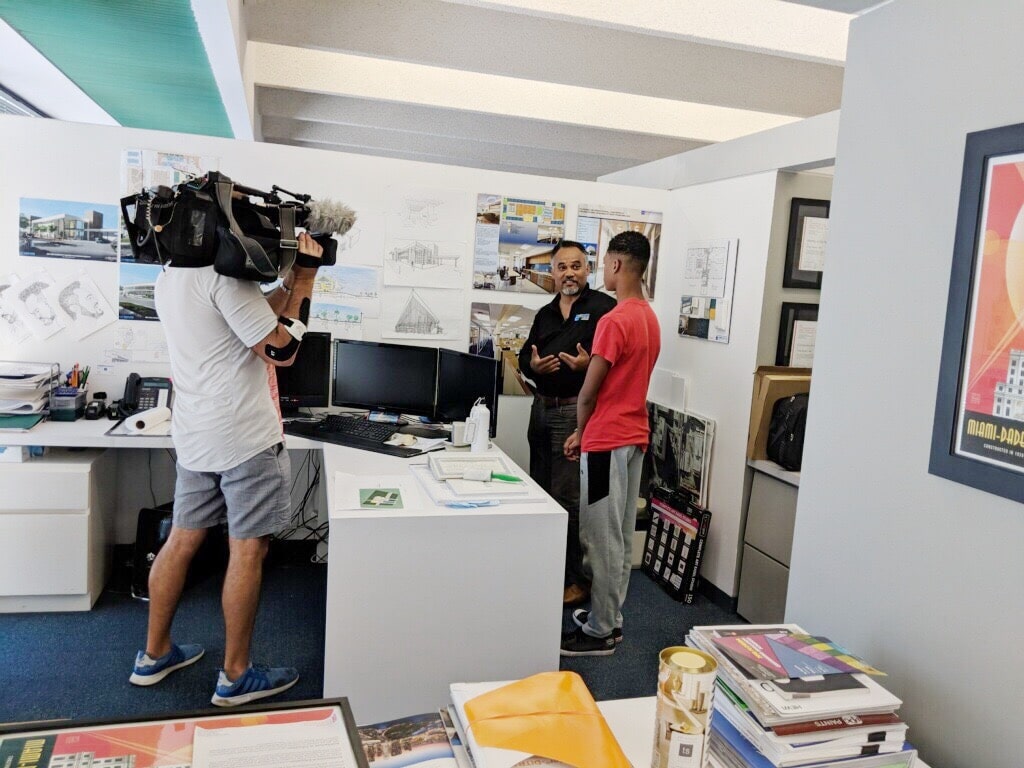 Over the years, the U.S. has produced few African American architects. Noticing the lack of diversity, architect and co-owner of MC Harry & Associates, Craig Aquart, launched Black Architects in the Making to introduce African American youth to the field.
CBS 4 News visited Aquart's firm to learn more about BAM and meet the students.
Craig Aquart is a veteran architect and co-owner of M C Harry & Associates headquartered in Miami.
Even though he has dozens of projects in development, he is on a mission to spread what he calls the gospel of Architecture.
CBS4 recently visited Aquart while he and his staff hosted a group of students from the community to expose them to various career opportunities in the field.
"I did some research and found out that of the 113-thousand registered architects in the United States, less than two-thousand architects were actually black and the statistics were even worse when you look at black females. There were only 430 in the field. I realized there was a disparity there and one of the reasons for that is the awareness in the black community is severely lacking," said Aquart.
In response, Aquart created BAM, which stands for Black Architects in the Making with the support of the Miami Center for Architecture & Design (MCAD).
For the last two years he and his staff have hosted workshops for students in Overtown, Liberty City and Richmond Heights just to name a few.
"We encourage students to sketch regularly, and like everything else practice makes perfect," said Aquart. He advises students to at least sketch one image per day.
Aquart says BAM has reached more than 300 students in two years.
To read more, visit CBS4 here.
https://obrmarketing.com/wp-content/uploads/2018/10/blog-10.15-2.jpg
768
1024
admin
https://obrmarketing.com/wp-content/uploads/2015/01/logo.png
admin
2018-10-15 15:14:54
2018-10-29 14:23:49
Local Architects Aim to Bring Diversity to the Industry