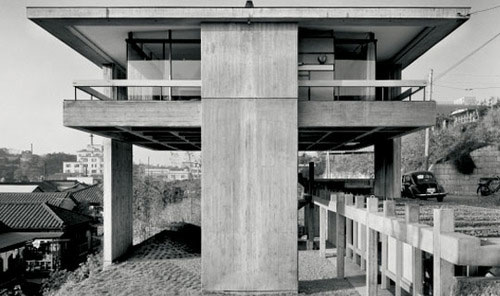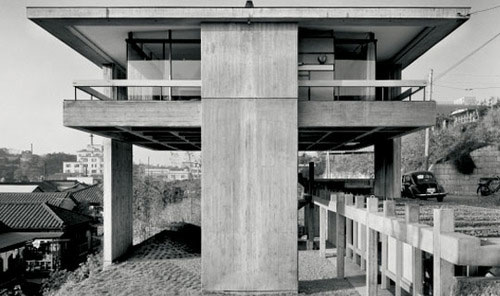 Big ideas are hard to come by, especially ones that have the potential to change the world.
KoDA architects and designers are experts in connecting architecture with nature and finding radical solutions to sea-level rise and other environmental concerns. KoDA's Principal and Founder Wesley Kean believes that the use of Metabolist principles can change the narrative on sea level rise from one of fear to one of opportunity. This design approach is the award-winning architect's "Big Idea That Might Change The World In The Next Few Years."
As a part of my series about "Big Ideas That Might Change The World In The Next Few Years" I had the pleasure of interviewing Wesley Kean. Wesley is an architect, Principal & Founder of Miami Beach-based KoDA.
Thank you so much for joining us! Can you tell us a story about what brought you to this specific career path?
I found my passion for architecture at a young age in the Lakes Region of New Hampshire where I grew up. I learned the tools of the trade from my father, a builder and carpenter, who remains a key influence in my work today. My father used to say, "measure twice, cut once!" and I apply the same philosophy to design today. I measure using analysis of site, program, and culture and evolve the ideas into architecture. In my opinion, skipping past the measuring phase would yield a completely meaningless architecture. While studying architecture, I learned that it was more than a construction and development industry, but that it can actually impact lives on a broader scale. I've understood the weight of responsibility that comes with design and its impact on our communities. The fact that ideas have the power to change the world, is what gets me up and excited to go to work every day.
Can you share the most interesting story that happened to you since you began your career?
My firm KoDA was asked to design a project in a very controversial location in Miami. Controversial because of its location within a public park, which carried with it political, environmental, historical and cultural pressure. We approached the design first by evaluating the viewpoints of each of these individual stakeholders and then re-built the design concept up from there. The result became an iconic symbol for the city in which the Mayor came to the City Commission meeting to personally speak on behalf of the project calling it "iconic" for the City. It was very inspiring to see the profound positive impact an idea about a structure can have on a community.
Can you tell us about your "Big Idea That Might Change The World"?
There has been some recent momentum on the discussion of sea level rise in the world. More often than not, however, the conversation turns apocalyptic very quickly. After all, this is an overwhelming subject and one with myriad physical, emotional and political challenges that force many to avoid the topic altogether. Most of the discourse among architects, planners and stakeholders revolves around ideas about sustainability and resiliency. However, we need to also be thinking about transformation, adaptation and preservation.
Read the full interview on Authority Magazine.
https://obrmarketing.com/wp-content/uploads/2019/03/sky-house-metabolism-koda.jpg
296
500
admin
https://obrmarketing.com/wp-content/uploads/2015/01/logo.png
admin
2019-03-18 15:38:37
2019-03-18 15:38:38
Architect Wesley Kean of KoDA, Shares His Big Idea That Might Change The World With Authority Magazine