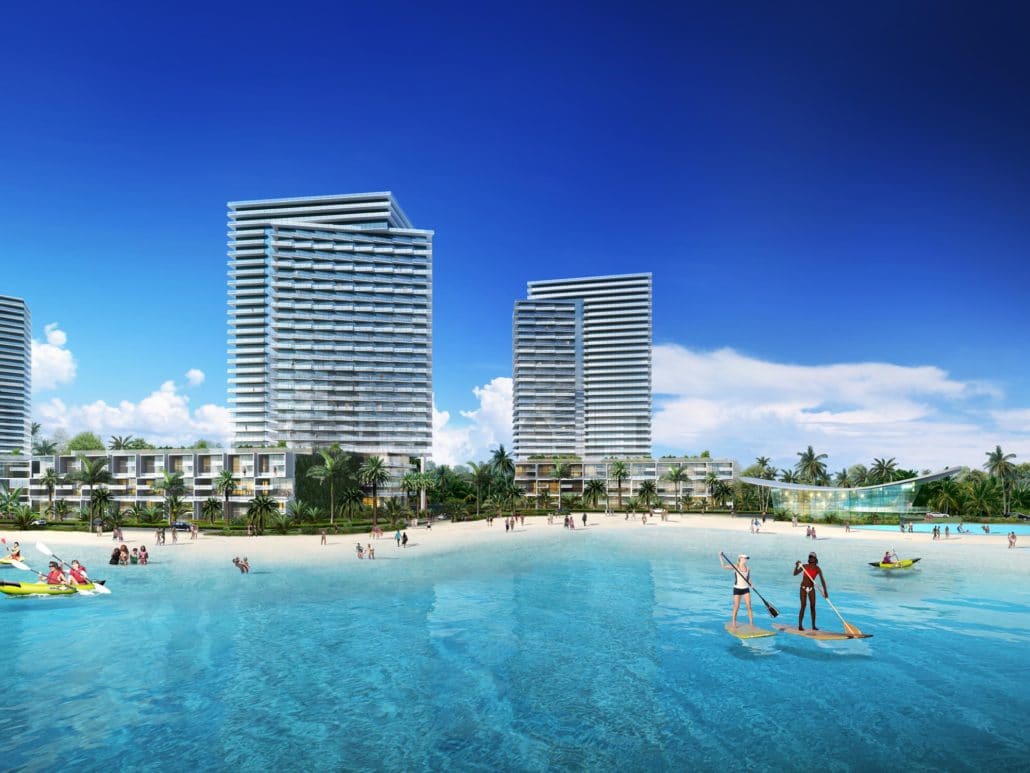 Plans are coming together at the SoLē Mia site. South Florida's next iconic neighborhood & North Miami's largest project ever, just got a financial boost to build the development's two luxury rental towers.
An ambitious, long-in-the-works project to turn one of the largest remaining parcels of undeveloped land in South Florida into a planned community just took a step closer to fruition.
Wells Fargo & Company has made a $101 million HUD-insured loan to SM Multifamily LLC, the developer of two luxury, 17-story residential towers with a total of 400 units and attached parking garage.
The towers will be part of the first phase of SoLē Mia Miami, the 183-acre master-planned community in North Miami being developed by Oleta Partners LLC, a joint venture between two well-capitalized and experienced developers, Turnberry Associates and LeFrak.
"It is a pleasure to be part of this important development through our work with long-time clients, LeFrak and Turnberry Associates," said Alan Wiener, head of Wells Fargo Multifamily Capital, in a statement. "This initial residential project will jump start an important mixed-use development, which will generate sustained long-term economic development in Miami for many years to come."
Since the 1960s, various attempts to develop the land parcel have failed. Previous plans for the site formerly known as Biscayne Landing have included an amusement park and indoor ski resort. From 1975 to 1981, the tract was used as a municipal landfill. Oleta Partners acquired the property in 2015.
To read the full story, visit The Miami Herald.
https://obrmarketing.com/wp-content/uploads/2015/01/logo.png
0
0
admin
https://obrmarketing.com/wp-content/uploads/2015/01/logo.png
admin
2017-09-26 18:31:10
2017-09-26 18:31:10
SoLē Mia Development Moves Forward with Wells Fargo Loan