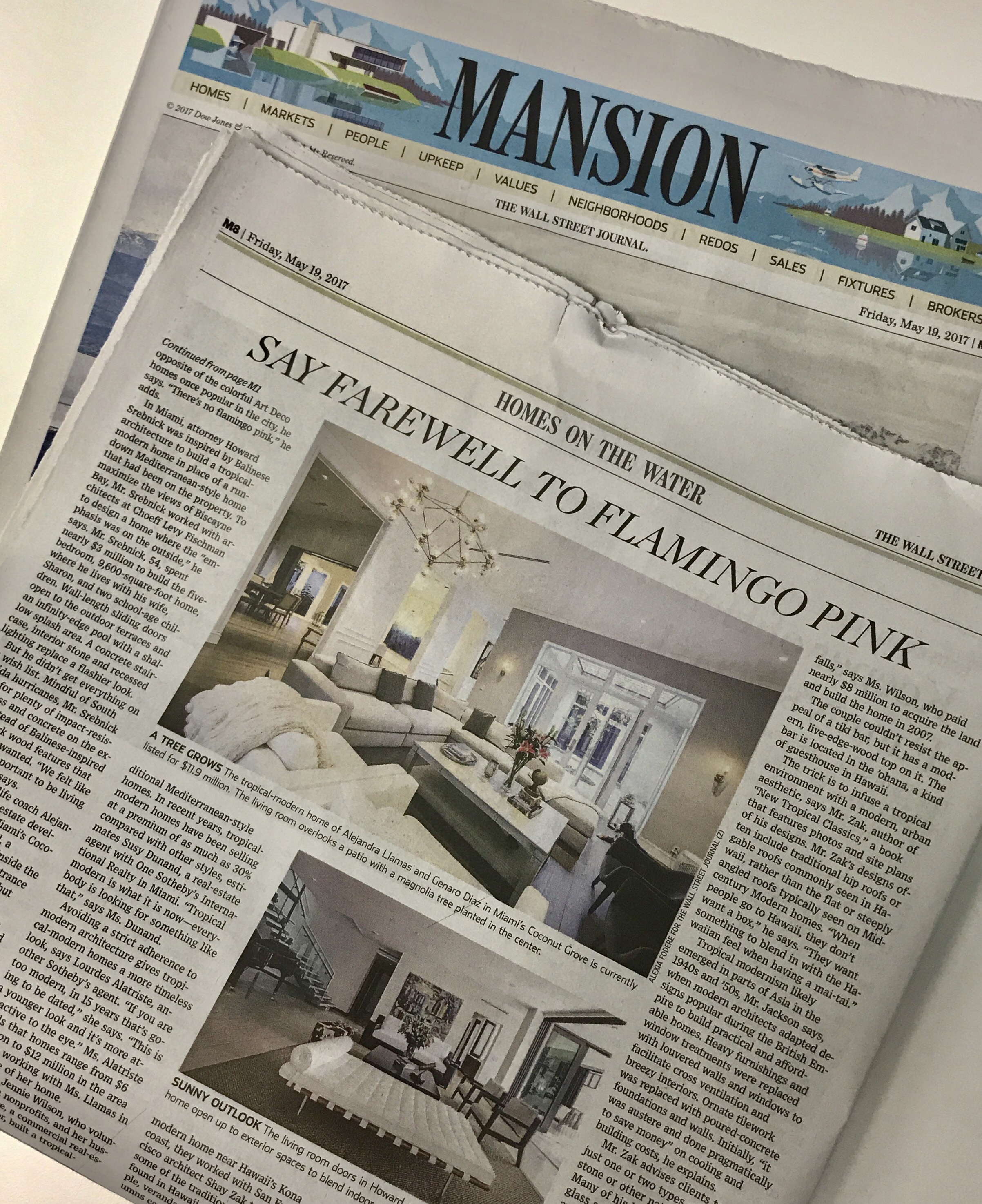 Forget thatched roofs, flamingo-pink tiles and cheesy wooden carvings. Homeowners in warm-weather climes increasingly want the look of laid-back, low-key luxury.
Tropical modern, as the style is called, combines the clean lines and muted color palette of contemporary design with the exotic woods and stone found in island homes. Many affluent buyers are willing to pay a premium for tropical-modern homes.
The style "is having quite a big revival," says architect Iain Jackson, a professor at the Liverpool School of Architecture in the U.K. who studies tropical architecture. He says the look is popular in Hawaii, Bali, the Maldives and other high-end destinations, where it has "taken on a much more glamorous and seductive high-end feel." At the same time, he says, the designs "are borrowing from local vernacular traditions."
Homeowners are starting to ask for tropical modern homes by name, says Paul Fischman, partner at Choeff Levy Fischman, a Miami-based architecture firm that specializes in the style. Mr. Fischman brings exterior materials such as limestone inside for a more cohesive look between indoor and outdoor living. Colors are cool whites or beige. The designs are the opposite of the colorful Art Deco homes once popular in the city, he says. "There's no flamingo pink," he adds.
In Miami, attorney Howard Srebnick was inspired by Balinese architecture to build a tropical-modern home in place of a run-down Mediterranean-style home that had been on the property. To maximize the views of Biscayne Bay, Mr. Srebnick worked with architects at Choeff Levy Fischman to design a home where the "emphasis was on the outside," he says. Mr. Srebnick, 54, spent nearly $3 million to build the five-bedroom, 9,600-square-foot home, where he lives with his wife, Sharon, and two school-age children.
Read the full Wall Street Journal story here.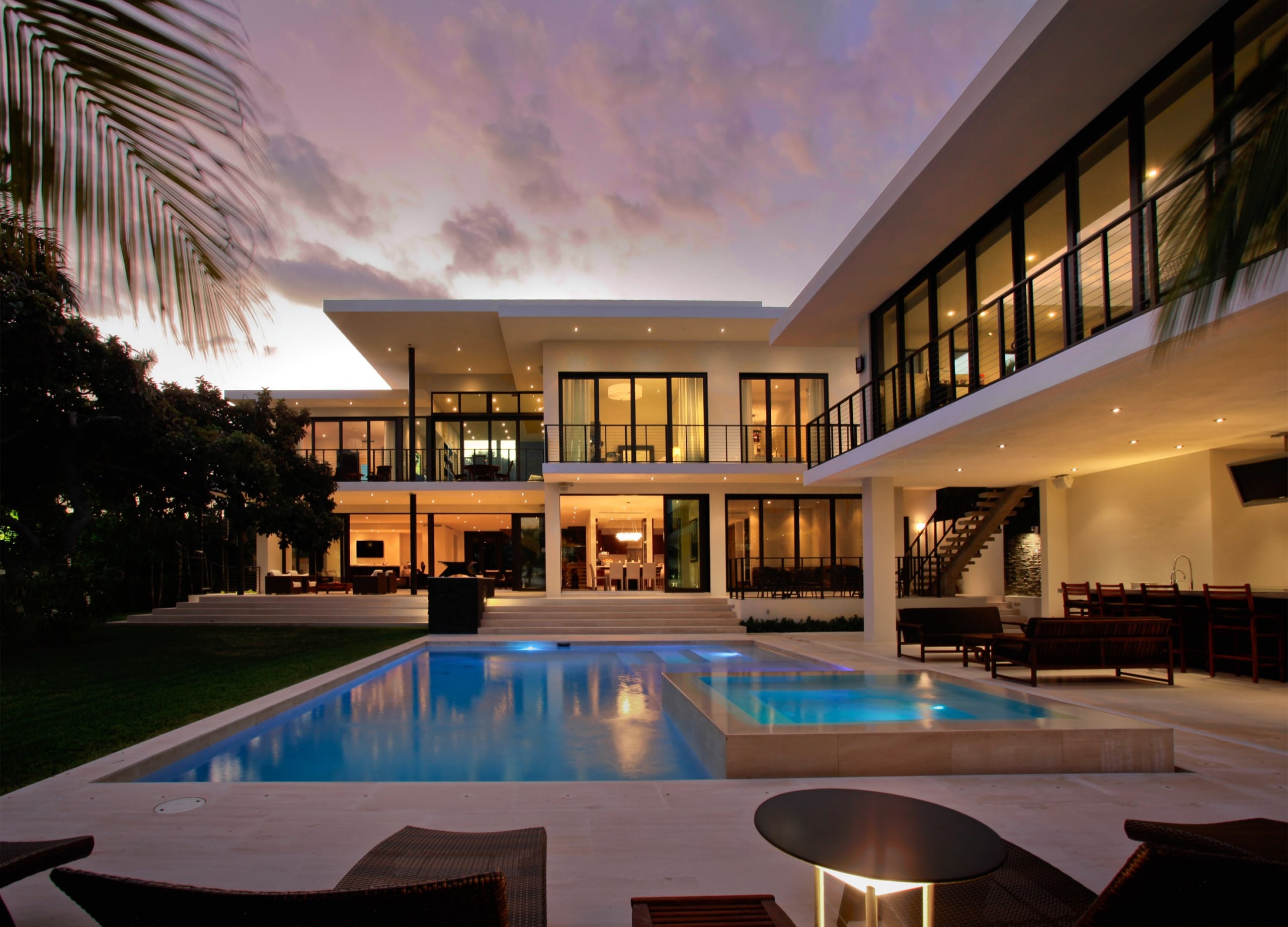 https://obrmarketing.com/wp-content/uploads/2017/05/IMG_3139-1.jpg
2949
2405
admin
https://obrmarketing.com/wp-content/uploads/2015/01/logo.png
admin
2017-05-31 20:38:45
2017-05-31 21:52:20
Choeff Levy Fischman Highlights Tropical Modernism in The Wall Street Journal